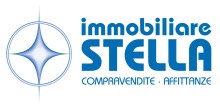 Stella S.a.s. di Coletto Monica & C.
Via Mameli, 40
30016 Jesolo (Venezia)

Soni condominium located on the right side of the central Piazza Trieste consisting of two staircases both with lift and parking spaces. Suitable for families looking for the tranquility of a residential building with the convenience of having all the necessary services nearby including the sea.
Apartment located on the 3rd floor of a residential building with lift in Piazza Trieste.
The property consists of a large living room with access to the small terrace overlooking the square and a modern eat-in kitchen.
A closet / laundry room, a bathroom with shower, a double bedroom and a bedroom with single bed and pull-out bed make up the sleeping area.
Apartment equipped with air conditioning, TV, washing machine and dishwasher.
Private assigned parking space and beach place included.
CIR: 027019-LOC-04720
Stella real estate and the office will be present during check-in and will remain available to guests throughout their stay.
Servizi inclusi
Angolo cottura
Aria condizionata
Cucina
Ingresso Indipendente
Lavanderia
Lavastoviglie
Lavatrice
Microonde
Parcheggio assegnato
Per Famiglie
Porta blindata
Posto Auto
Posto spiaggia
Posto spiaggia assegnato
TV
Utensili da cucina
Sep 2023
Lu
Ma
Me
Gi
Ve
Sa
Do
01
02
03
04
05
06
07
08
09
10
11
12
13
14
15
16
17
18
19
20
21
22
23
24
25
26
27
28
29
30
Oct 2023
Lu
Ma
Me
Gi
Ve
Sa
Do
01
02
03
04
05
06
07
08
09
10
11
12
13
14
15
16
17
18
19
20
21
22
23
24
25
26
27
28
29
30
31
Nov 2023
Lu
Ma
Me
Gi
Ve
Sa
Do
01
02
03
04
05
06
07
08
09
10
11
12
13
14
15
16
17
18
19
20
21
22
23
24
25
26
27
28
29
30
Dec 2023
Lu
Ma
Me
Gi
Ve
Sa
Do
01
02
03
04
05
06
07
08
09
10
11
12
13
14
15
16
17
18
19
20
21
22
23
24
25
26
27
28
29
30
31
Jan 2024
Lu
Ma
Me
Gi
Ve
Sa
Do
01
02
03
04
05
06
07
08
09
10
11
12
13
14
15
16
17
18
19
20
21
22
23
24
25
26
27
28
29
30
31